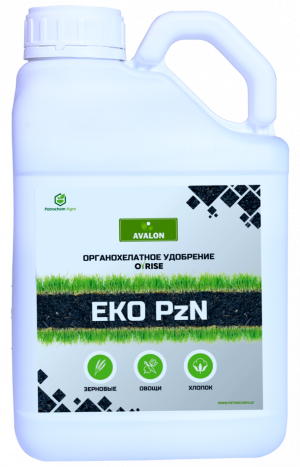 Capacity: 5 L

Ingredients:

Nitrogen (N) - 5%, Phosphorus (P2O5) - 30%, Zinc (Zn) - 4%.
Advantages:
Strengthens plant cells
Improves flowering and prolongs this process
Helps in the roots
Covers plant phosphorus requirements
Increases immunity
Helps to increase the yield
Reminder: Can be used with other pesticides and fertilizers! Check before use!
Scope and consumption norms:
Wheat

20-25

1,5-2,0

1 time per period every 15-20 days. Total 2 times

Cotton - plant

20-50

1,5-2,0

1 time during the growth period every 15-20 days, Total 2 times *with drip irrigation 10 liters per 1 ha

Fruit plants

20-50

1,5-2,0

1 time after the emergence of the fruit every 15-20 days, Total 2 times * with drip irrigation 10 liters per 1 ha

Melons

20-40

1,0-1,5

At the beginning of the appearance of the fruit and during its formation. Total 2 times

Rice

20-40

1,0-1,5

15 days after rice germination 1 time per month. Total 2 times

Corn

20-40

1,0-1,5

When the height of the corn reaches 15-20 cm, a total of 2 times, 1 time in 15-20 days.

Greenhouse plants

20-40

0,5-1,5

1 time during the growth period every 7-10 days, Total 3-4 times *with drip irrigation 10 liters per 1 ha